As a SIP provider, we don't control the firewall of our customers and it's impossible to say what configuration will work for your firewall because what might work for one organisation's firewall won't work for another, as each setup has its own specific set of requirements.
However, there is a set process that you can follow when speaking to a SIP trunk provider to assist in implementing a new conferencing solution to ensure your firewall is SIP-aware. The conversation will follow something like the flow chart below: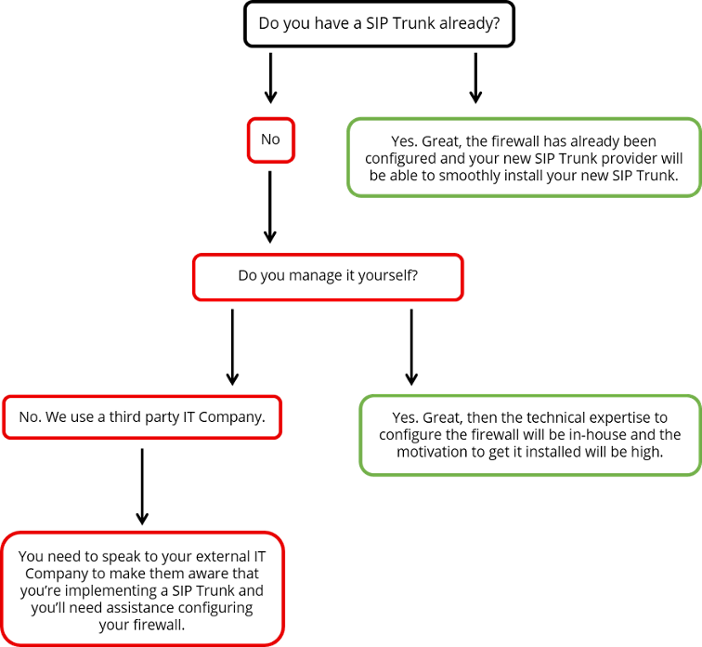 If you are implementing a SIP trunk for the first time, then there is a possibility that you're not aware of the answers to these questions. Talk to a member of our team – we have over ten years' experience of implementing SIP trunk solutions and have encountered hundreds of different firewall configurations.