Recently, our Operations Director, Tara-Elese Galea, was featured in a testimonial video for Ribbon Communications. In the video, Tara discusses our 15-year partnership with Ribbon and describes how this collaboration has led to agile voice services for global Pure IP customers. She explains that, with Ribbon's EdgeMarc solution, we can provide end-to-end voice services with all the critical features large corporations need, including robust security, cost-effectiveness, and scalability.
"Pure IP's customers care about having a voice service that is secure, redundant, and also of high quality," Tara explains. "To guarantee this, [we] usually install MPLS or point-to-point circuits. These MPLS and point-to-point circuits come with costly infrastructure and also time delays. With the Ribbon EdgeMarc, we can now set up a secure connection to Pure IP without that costly infrastructure and that time delay."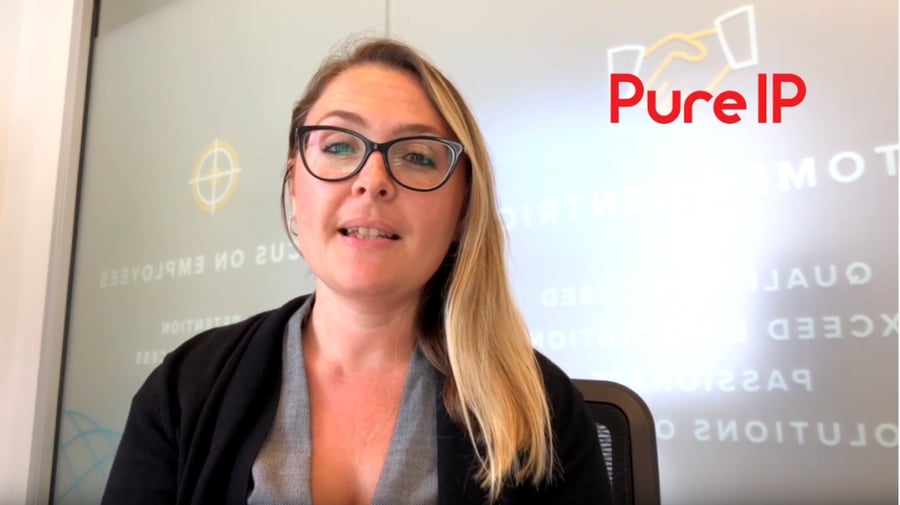 Powered by EdgeMarc, Pure IP solutions can be deployed in as little as two weeks, allowing customers to shorten their project timelines and easily upgrade their voice services. Customers can also take advantage of Stateful SIP Transfer (SST) functionality, which keeps calls active even during degraded conditions or outages, and Transport Layer Security (TLS), which safeguards communications with industry-leading encryption technology.
This ensures companies have secure, hassle-free access to all of our features and benefits, including full PSTN replacement in 38 countries, 24/7 customer support, and seamless integration with leading UC solutions.