We are delighted to announce that Pure IP have added 'Project and Portfolio Management' and 'Collaboration and Content' to our list of Microsoft competencies. These latest additions complement the existing Gold competencies already held by Pure IP for Communications and Windows and Devices, reinforcing our credentials and expertise in delivering Microsoft based voice solutions.

The Project and Portfolio Management competency recognizes our ability to support our design, build, and deploy services with project management capabilities to deliver the right solution for customers. The Collaboration and Content competency recognizes our proficiency in developing effective collaboration and communication practices in an enterprise environment on platforms such as Microsoft Teams, Microsoft's flagship cloud-based unified communications and collaboration platform.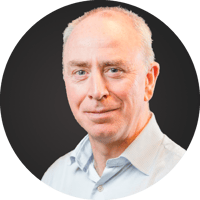 "As a Microsoft Gold Partner, we are always working to deepen our understanding of Microsoft's technology and processes, so that we can deliver a faultless experience based on best practices to our customers," noted Gary Forrest, CEO at Pure IP, "Microsoft Teams now has over 115 million active users, and we are committed to continually growing our capabilities so that we are best placed to support organizations as they migrate to cloud telephony with Teams Direct Routing."
Direct Routing is a cost-effective, flexible solution that allows businesses to utilize cloud-based voice services from third-party providers such as Pure IP, allowing external connectivity and enabling the migration of their enterprise telephony to the cloud using Microsoft Teams. Pure IP's SeRVE for Microsoft Teams offers a fully managed global telephony solution that provides organizations with a secure and easily deployable Direct Routing as a Service solution. The solution combines the strength, scale, and reach of Pure IP's own cloud-based voice network, with the speed and flexibility of our managed services, and 24/7 support from our team of expert voice engineers. SeRVE for Microsoft Teams also offers a range of additional cloud enablement services to help organizations design, deploy, and manage their journey to cloud communications. Our expertise is built upon over 10 years of experience working with Microsoft communications platforms and an in-depth knowledge of enterprise telephony.


Find out more how we can help you migrate your telephony to the cloud with Microsoft Teams Direct Routing
Alessandra Skarlatos
Alessandra joined Pure IP as the Content and Communications Manager in early 2020, after 5 years within the cinema technology sector.