When we talk about geographic coverage in Operator Connect, we are referring to the countries where voice services are available using the approved carriers that you can see in the 365 Admin Centre. At the time of publication, this amounted to around 50 countries; almost double that of Microsoft Calling Plans.
However, while that combined coverage might be impressive, that doesn't mean that every carrier can provide services in every one of those 50 countries. From a practical perspective, that might not prove especially convenient for businesses that have international sites that can only be covered between multiple carriers. Even less so if they would prefer to consolidate their services to fewer suppliers so they are easier to manage.
Operator Connect does go some way towards simplifying this process, as you can manage all your Operator Connect phone numbers - regardless of the carrier - through the 365 Admin Centre. However, you will still have to manage a relationship with each individual carrier involving separate billing, technical support, and general operations.
How do I select a country in Operator Connect?
Microsoft have made the process of selecting your required country of service very simple within the 365 Admin Centre. On the Operators page, select the relevant region(s) from the dropdown list, then review the carriers that can offer services in that country.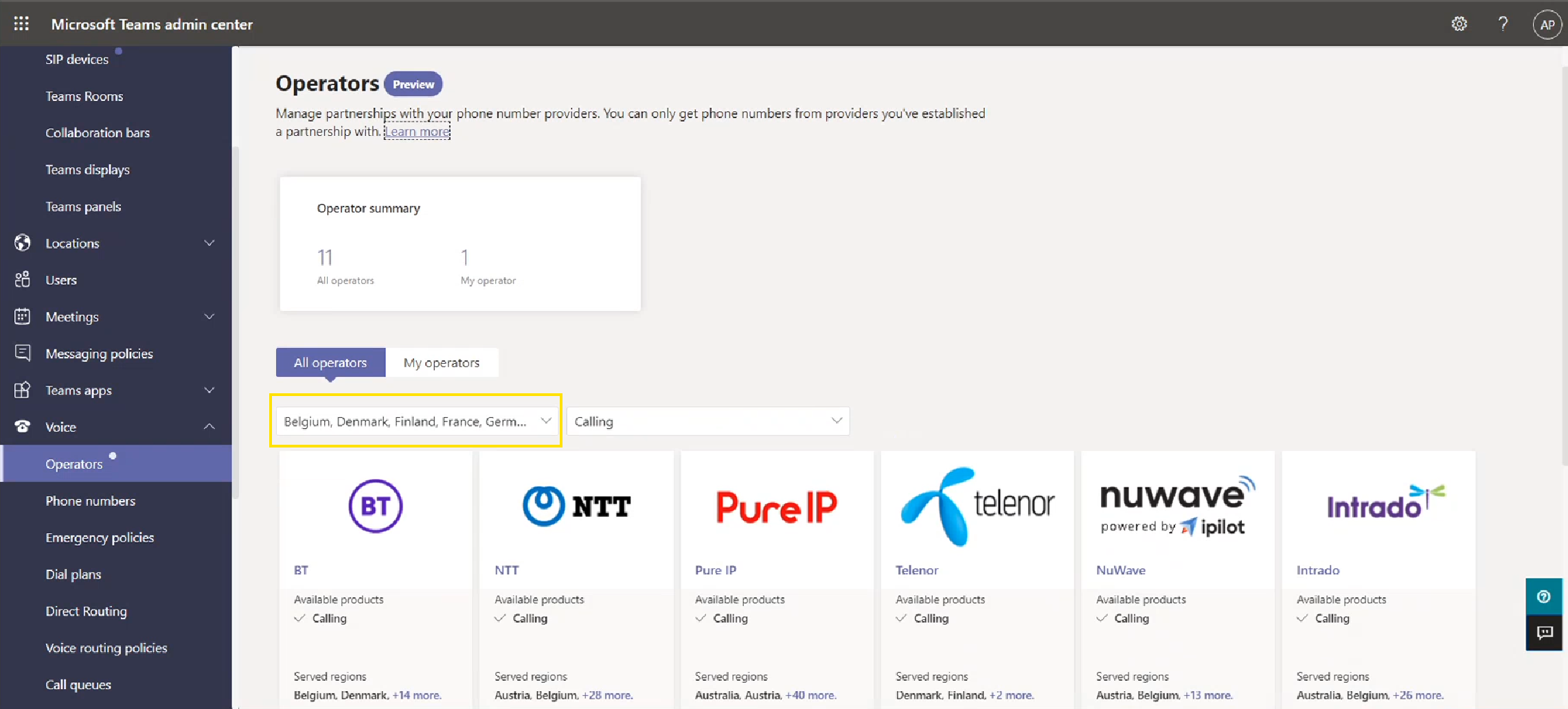 It is then a personal choice as to which carrier or provider you opt for. The only thing you will need to remember to do is complete the form at the bottom of the page and give consent to that provider so they can connect their services to your Teams tenant.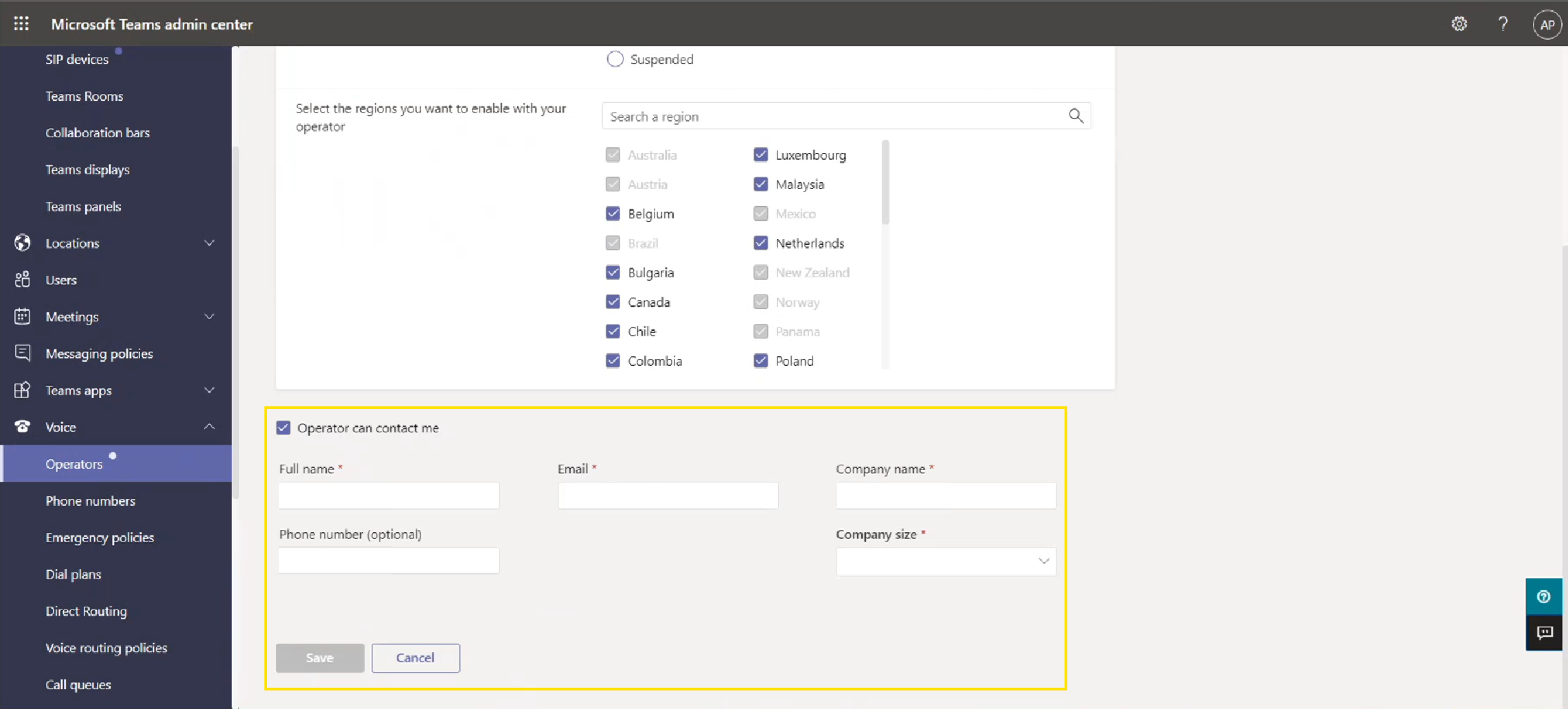 What if the country I need is not available in Operator Connect?
With nearly 200 countries in the world, there will inevitably be organizations that require services in countries not available through Operator Connect. So how do you get that extra coverage? Well, in essence you have three options:
Seek a provider and voice services from outside of Operator Connect, such as a Direct Routing provider.
Deploy your own Session Border Controller (SBC) using in-house teams, then connect to a local PSTN carrier.
The third option is a combination of the two. It involves finding a carrier that is on Operator Connect that can offer you additional services to facilitate connections to countries unavailable on Operator Connect, usually delivered using an on-premises SBC and Direct Routing. Pure IP, for example, has specifically designed an SBC Managed Service for this scenario. It involves deploying our own local, fully managed SBC in hard-to-reach regions, eliminating the need for customers to invest in additional hardware or in-house skills, or take on additional suppliers. This solution is offered as a handy addition to customers who have other services with us in our core countries, providing them with a more consolidated option.
Alessandra Skarlatos
Alessandra joined Pure IP as the Content and Communications Manager in early 2020, after 5 years within the cinema technology sector.