Operator Connect is currently in public preview. The features discussed in this article were correct at the time of publication, but are subject to change.
One of the big selling points of Operator Connect is that your numbers are all managed within the 365 Admin Center, alongside all of your other Microsoft 365 services. This is understandably appealing to some organizations as it is an environment and interface that their users are familiar with.
How do you assign users to numbers in Operator Connect?
The process is relatively straightforward; to prepare for assigning users to numbers, create user profiles, calling policies, and emergency locations within the relevant sections of the 365 Admin center. Once the numbers have been uploaded by your chosen provider, they will appear in the Phone Numbers page of the Voice section. You can then select the number you want, assign a user profile and calling policy, and add an emergency location. Note that it is important to get your 'Number Usage' (User, Voice App, etc.) defined correctly at the point of ordering your numbers from your provider, as it could restrict what you can assign them later in the process.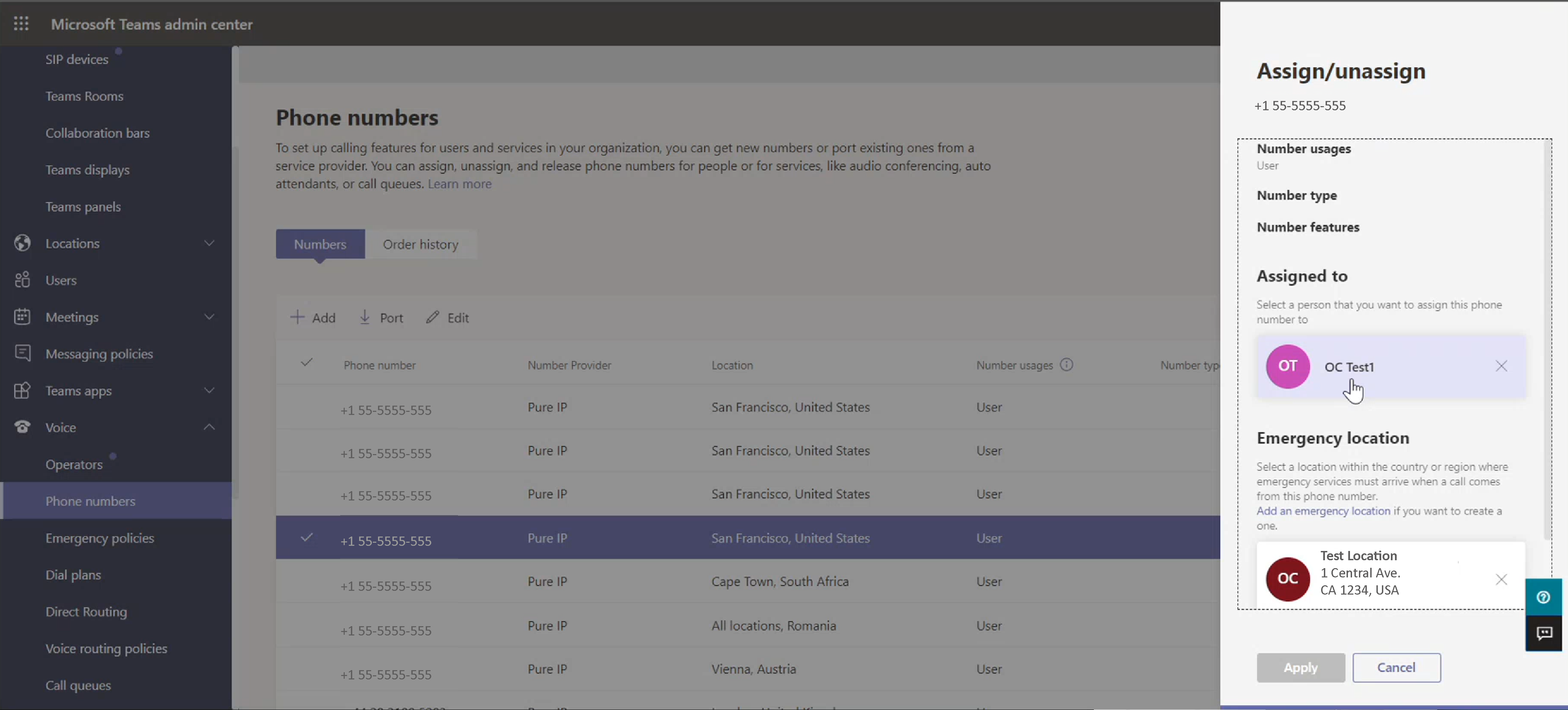 Can you manage other Teams numbers in the 365 Admin Center?
You will be able to see and manage any Microsoft Calling Plan numbers you have in the Admin Center, but unfortunately you won't be able to see your Direct Routing numbers, even if they are with the same provider. The only numbers you will see are those procured through Operator Connect or Calling Plans.
How do you know which numbers are assigned/unassigned?
You can get a quick overview of which numbers are assigned and unassigned from the main table in the Phone Numbers section. However, what you cannot instantly see with assigned numbers is who they are assigned to without clicking on them individually.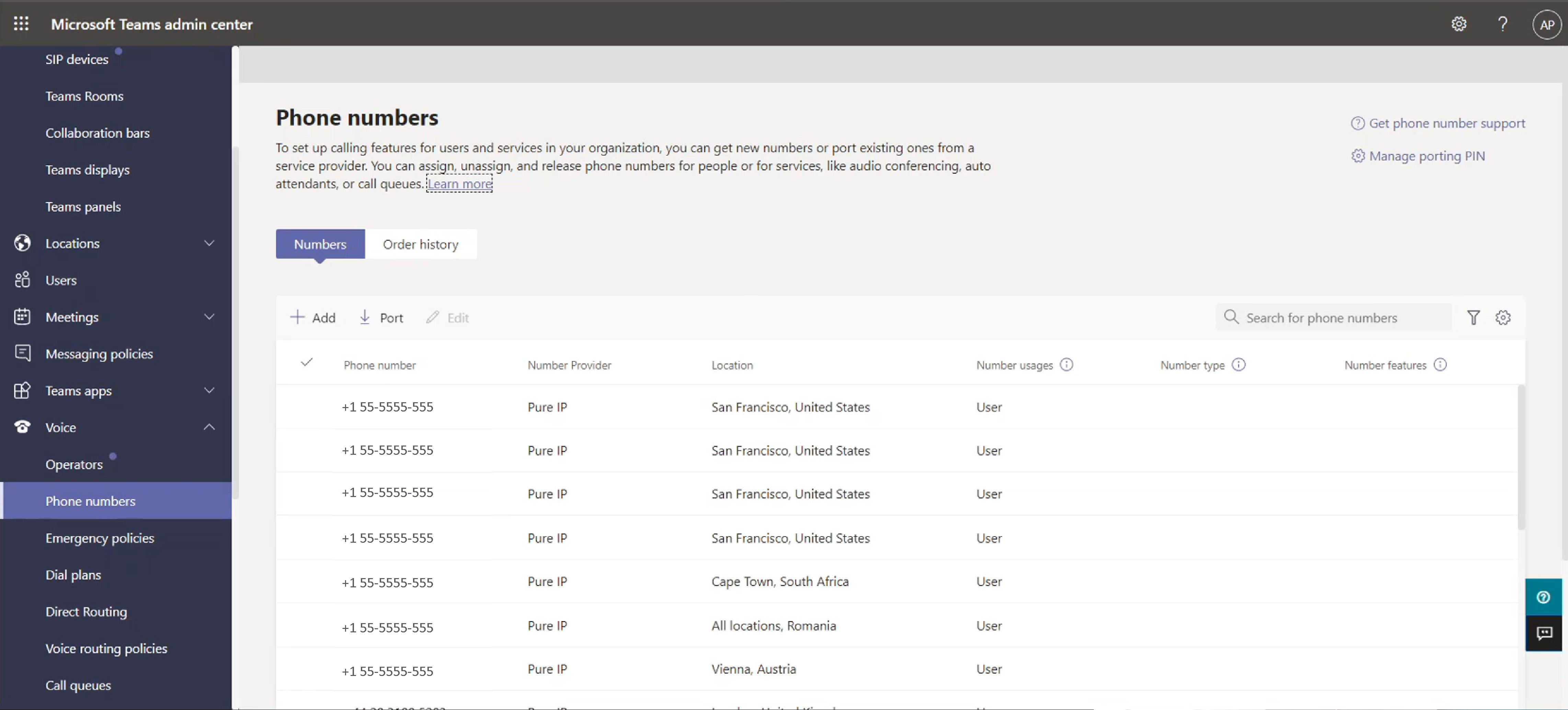 How do you get better visibility over all your phone numbers?
To provide a full and comprehensive view of all your numbers, use a dedicated number management solution, such as Pure IP's Number Connect. Number Connect displays all of your phone numbers - regardless of platform or provider – in a single location, accessible via an online portal.
Find out more about how Number Connect can help your organization consolidate your data to reduce costs and improve central visibility over your numbers >
Alessandra Skarlatos
Alessandra joined Pure IP as the Content and Communications Manager in early 2020, after 5 years within the cinema technology sector.