Pure IP, a leading global provider of enterprise voice communications, has today announced the appointment of Tom Arbuthnot, a leading and respected expert in Microsoft Unified Communications, as Solutions Director. The appointment reinforces Pure IP's ongoing program of growth and activities to develop new service lines to complement our existing global voice services.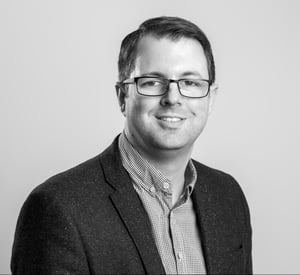 Tom Arbuthnot is a renowned voice in the Unified Communications (UC) space, regularly speaking at industry events and providing valuable insights through his TomTalks blog. Tom has also been a Microsoft MVP (Most Valuable Professional) for over 10 years, a status that is bestowed upon technology experts who show leadership and share their knowledge within the market and UC community.
Tom joins Pure IP on a part-time basis to play a key role in helping Pure IP continue to identify and develop the next generation of complementary solutions related to enterprise communications and collaboration. On the back of the launch of multiple new service lines over the last 12 months, including ReVeal, SIP Connect, Number Connect and Connected Voice, as well as being one of the original launch partners for Microsoft's Operator Connect, Pure IP has a history of innovation and proven record in delivering customer driven solutions.
Speaking on the appointment, Gary Forrest, Managing Director of Pure IP said, "The market is evolving at pace, and we owe it to our customers to continue to evolve with it and provide them with the solutions to help them optimize technology for the greater benefit of their organization. We are obviously delighted that Tom has agreed to join us and help us realize our ambitions. He is a very well-respected member of the community and brings with him a wealth of customer knowledge and experience that we intend to translate into new offerings to help our customers get the most out of their technology investments."