Grow with a Constantly Evolving

Company



Work at a company that has seen consistent year-over-year growth in order to learn new skills and experience a diversity of projects. Pure IP team members have the opportunity to interface with an international team and collaboratively work on a broad range of cross-functional activities.
Pure IP is a fast-growing company that provides employees the tools they need to succeed professionally as well as personally. We work closely with every team member to ensure they have access to opportunities as the company grows.
What our Employees Are Saying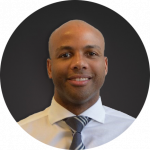 Andrew Dyke
Senior Account Manager
"The biggest enjoyment I get out of working at Pure IP is having happy customers, and the ability we have to transform their business and communications strategy. I feel I am giving something positive impact to their business."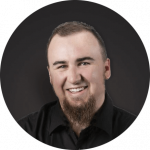 Sam Thomas
New Zealand Operations Manager
"I've seen Pure IP change, grow, and become stronger over the years I've been lucky enough to work here. I feel a deep sense of pride in being part of what this company has done, and what we'll continue to do. I enjoy the evolving landscape of the industry, as well as the challenges we face and overcome. There's a real sense of accomplishment at the end of the day when you can solve an issue or deliver a service to a customer."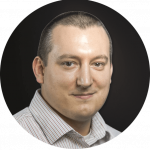 Darren Davies
Senior Networks Engineer
"I enjoy Pure IP's energetic approach to remain at the leading edge for new technologies in the Unified Communications/Telecom market, as well as the opportunity to work with our customers to overcome the challenges to make these technologies work for them."