The nuances in migrating your phone numbers and voice services to Operator Connect may vary depending on the platform or provider you are moving away from, and whether you are migrating pre-existing numbers or adding new numbers. Aside from those factors, the general migration process is not too dissimilar from moving to any other new platform, except that you can initiate it from within the 365 Admin Centre.
As of publication, to start the process you simply navigate to the Voice section in the 365 Admin Center, then select the countries you need services in on the Operators screen, select your provider from the shortlist shown and either give them consent and/or contact them through their landing page to start the process of quoting and ordering services.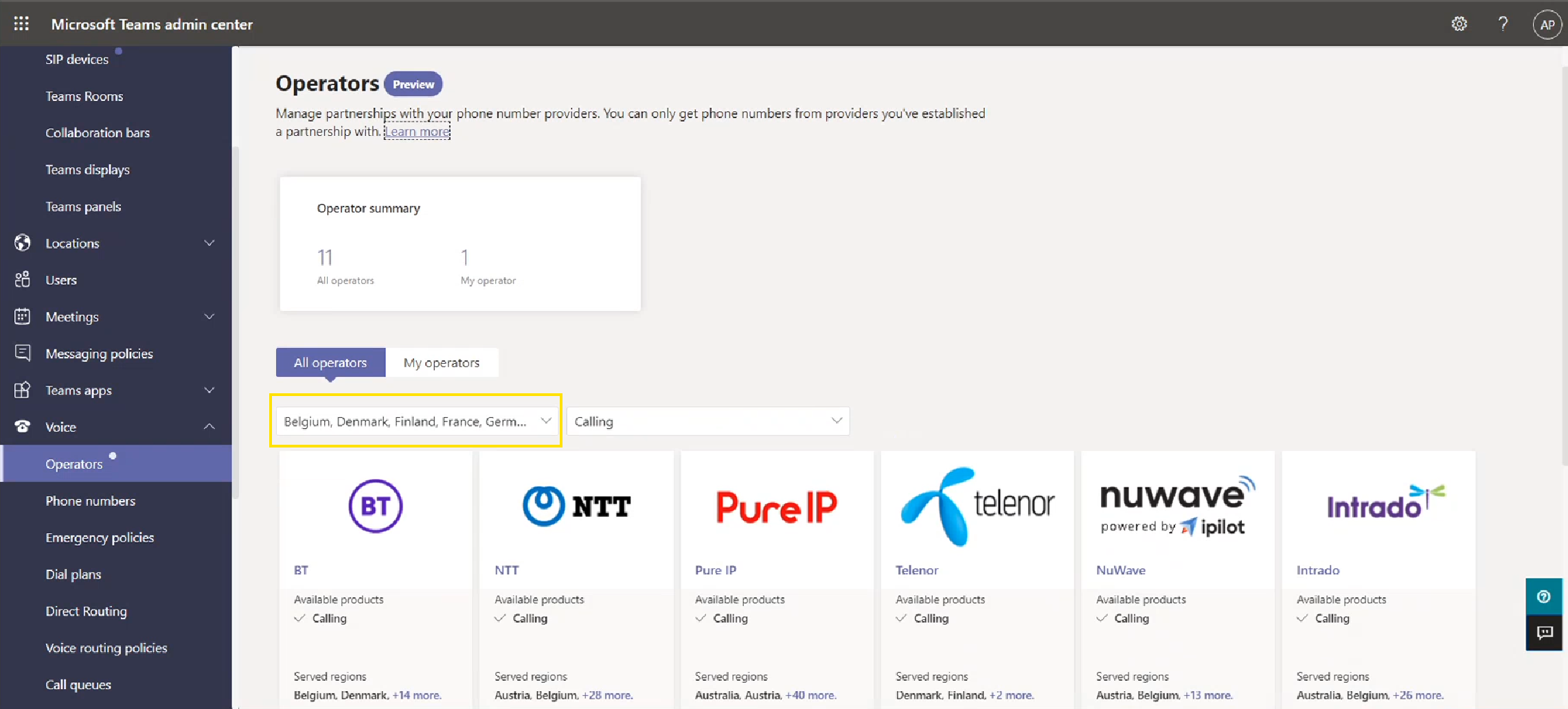 Once you have placed your order, the provider will then provision your numbers, port your existing numbers over where relevant, and load them into 365 Admin Centre, ready for you to manage them.
Before any of that happens, however, there are a few factors to consider depending on your particular circumstances.
Are you planning on a phased migration or a bulk migration?
If you are planning a phased roll-out of Operator Connect, or only migrating a limited number of users, the process is relatively straight forward and easily managed through the 365 Admin Center following the step previously outlined.
If however, you are planning to migrate a large number of users all at once, you may need to consider utilizing PowerShell to speed up the process, as Operator Connect isn't currently optimized for assigning numbers in bulk.
Will you be porting numbers?
Where you are porting or re-using existing numbers, you will need to allow additional time for the numbers to be released from your outgoing carrier to the new provider, unless of course you are using the same provider in Operator Connect.
With this in mind, you might consider using new numbers where possible to go faster and save on porting charges.
What is the process if you are migrating numbers from Direct Routing to Operator Connect?
At the moment, the process of migrating from Direct Routing to Operator Connect is similar to that of any other platform, though special care should be taken to ensure numbers are not duplicated across Direct Routing and Operator Connect. Moving numbers over could be done by creating a PowerShell script that unassigns individual or small groups of numbers in Direct Routing, and then moves them to Operator Connect. Ensure you run this out of hours to avoid disruption to users as their number is moved across.
Will the migration process change?
The simple answer is yes it will. Operator Connect is continually evolving and it is a shared desire on the part of both Microsoft and the carriers to improve and streamline the user experience by introducing more automation into the process in general. It would also be a reasonably safe bet to assume that the migration process specifically from Direct Routing to Operator Connect will be enhanced to limit disruption.
Alessandra Skarlatos
Alessandra joined Pure IP as the Content and Communications Manager in early 2020, after 5 years within the cinema technology sector.